Web Page & Text Translation
There is already translation feature available in the Chrome browser. However, it's limited and not really flexible. It basically only lets you translate a full page from a foreign language into your current UI language. In comparison, Slimjet lets you translate any page between any two languages. What's more, you can translate only a selected word or piece of text in the current web page between two specified languages.
In order to use the translation feature in Slimjet, you need first add the "Translate" button onto the navigation toolbar by customizing the toolbar. Clicking on the translation button and you will get a drop down menu,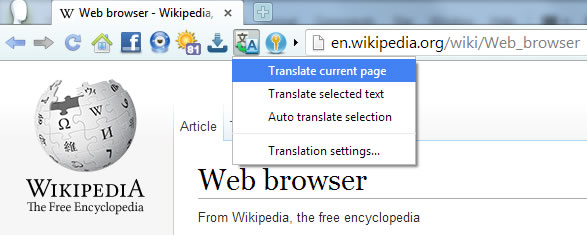 If you select the "Translate current page" menu, you can translate the entire web page. Otherwise, you can select a piece of text and then select the "Translated selected text" menu to translate the selected text. The translation for the selected text will be shown in a small window as shown below,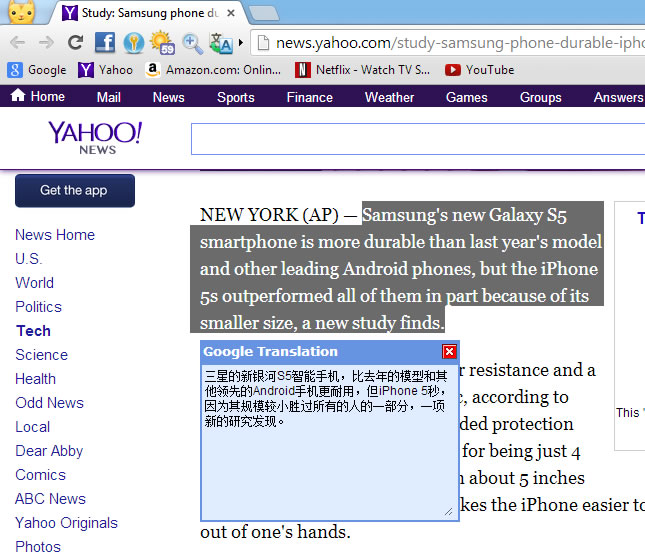 If you want to translate a lot of words in a given page, you can turn on the mode of "Auto Translate Selected Text". After that mode is turned on, you can select any text in the page and the translation will automatically come up when you release your mouse button.
Add Comment
Comments
(1)
stanislaw2000
says...
kill yourself
4th February 2022 1:17pm

RSS Alerts