Customizable New Tab Page
In Slimjet, the New Tab page has been greatly enhanced to increase both flexibility and usability, compared with what's available in the Chrome browser. Here is the list of enhancement we've made to the Slimjet New Tab page,
Customizable rows and columns.
Customizable background color and image (indepedent from the currently-applied theme).
Semi-transparent quick-dial buttons when background image is applied.
Flexible options to put different types of links on a quick dial button

Pin a manually-specified URL
Automatically use a frequently used site
Pin a saved QuickFill form file
It lets you log into your favorite online account with a single click on a quick-dial button.
Pin a bookmark folder
It lets you open all the bookmarks under the folder with a single click on a quick-dial button.

Higher resolution thumbnail images
Quickly switch between multiple search engines from the search box.
Here is a screenshot of the New Tab page: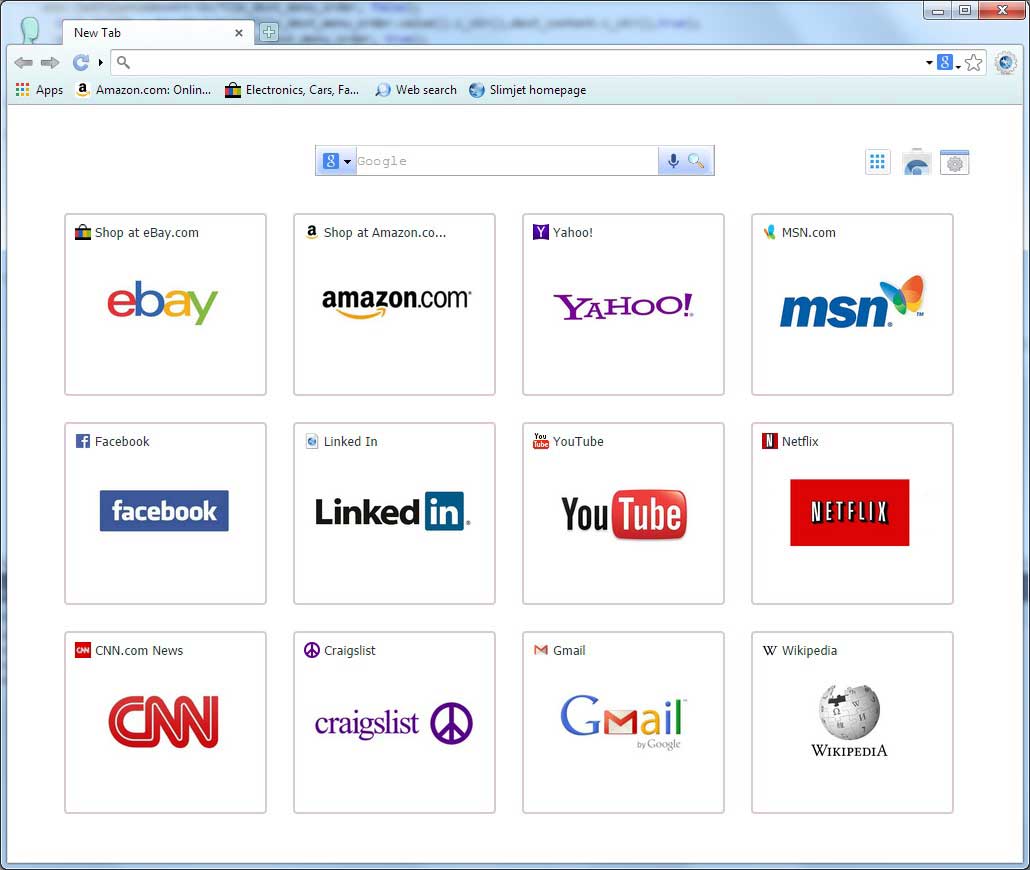 Here is a screenshot of the customization dialog in New Tab page,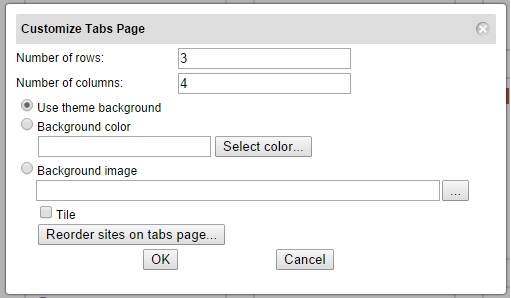 Here is the dialog which let users to define the link to put on each quick-dial button,

Add Comment
Comments
(7)
RentedDreams
says...
What if I want a blank new tab?? How do I remove all of these quick-dial buttons?I tried setting the row and column values to zero, then to 1.
Error msg says values have to be at least 2 and 2
16th July 2017 4:40pm
Lorgen GRM
says...
@RentedDreams
Maybe there's an addon that would allow you to do that for NEW TABS.
22nd September 2017 7:56am
Peter
says...
So then, how exactly DO I GET THE DIALOGUE BOXES ON THE NEW TAB PAGE, you morons? You know, like Customize tabs page? Edit URL? Might there be a menu somewhere? Right click? Left click? CTRL_click? Hmm. Double click? No click? Drag and drop from the menu bar? No, that makes too much sense. All that does is open the link. Pin tab? Nope. How about those flexible options. Where are they hiding?
11th April 2017 5:25pm
Stephen Cheng
says...
click the rightmost button on the right side of the search box in the new tab page.
25th April 2017 10:30pm
vemu Chakrapani
says...
Cannot resume downloads.
4th February 2017 12:00pm
Matt Hall
says...
The New Tab page does not always display. When I choose a new tab I get the tab with, more often than not, just a dark, blank page.
8th December 2016 10:21am
Casey
says...
Bummed out my "hide most visited" extension doesn't work on slimjet, so I get those big boxes of recent or most visited sites on a new tab page.
30th October 2016 1:00pm

RSS Alerts