Customizable New Tab Page
In Slimjet, the New Tab page has been greatly enhanced to increase both flexibility and usability, compared with what's available in the Chrome browser. Here is the list of enhancement we've made to the Slimjet New Tab page,
Customizable rows and columns.
Customizable background color, image and video (indepedent from the currently-applied theme).
Semi-transparent quick-dial buttons when background image is applied.
Flexible options to put different types of links on a quick dial button

Pin a manually-specified URL
Automatically use a frequently used site
Pin a saved QuickFill form file
It lets you log into your favorite online account with a single click on a quick-dial button.
Pin a bookmark folder
It lets you open all the bookmarks under the folder with a single click on a quick-dial button.

Higher resolution thumbnail images
Quickly switch between multiple search engines from the search box.
Here is a screenshot of the New Tab page with background video enabled.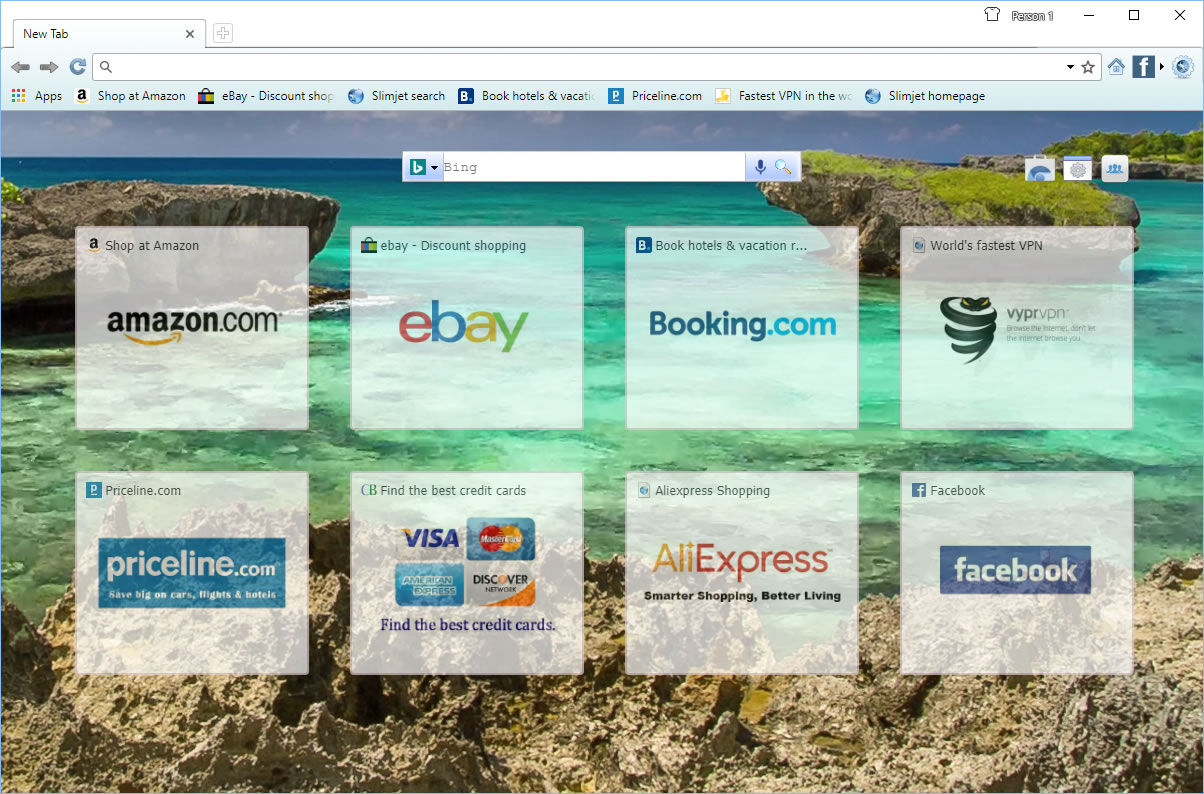 A large online video library is available for users to choose their own favorite background videos with beautiful scenery.
Here is a screenshot of the customization dialog in New Tab page,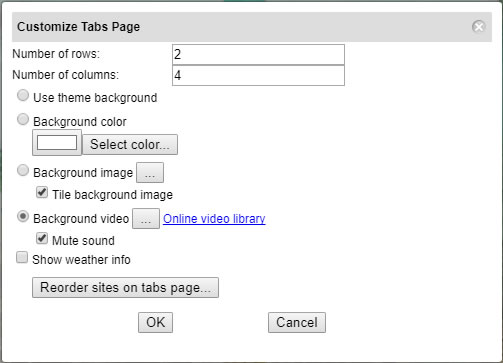 Here is the dialog which let users to define the link to put on each quick-dial button,

Add Comment
Comments
(4)
Jack
says...
in opera, I can SEE list of tabs in browser and quickly sel-all and copy whole list for saving, without an extension.
Just...no...way in slimjet.
PLEASE
30th September 2022 5:40am
deleatur
says...
How can I remove the search box from the new tab page? Thx!
4th June 2022 4:36am
Angelia Angel
says...
How do you move speed dial apps around? Mine seem to be stuck in place.
27th April 2022 10:00am
Airhand
says...
What the way to show quick launch tab page/ It shows empty one (when I press new tab - there are no speed launch at all/ it is empty one)/ I use SlimJet 31.0.2.0.
10th December 2021 4:19am

RSS Alerts