Sharing on Facebook from Slimjet
With the Facebok integration support in Slimjet, sharing your online activities on facebook has been never easier. When you visit an interesting website and would like to share it with your friends on facebook, all you have to do is click on the Facebook button on the navigation toolbar. You will get a small popup window as shown below.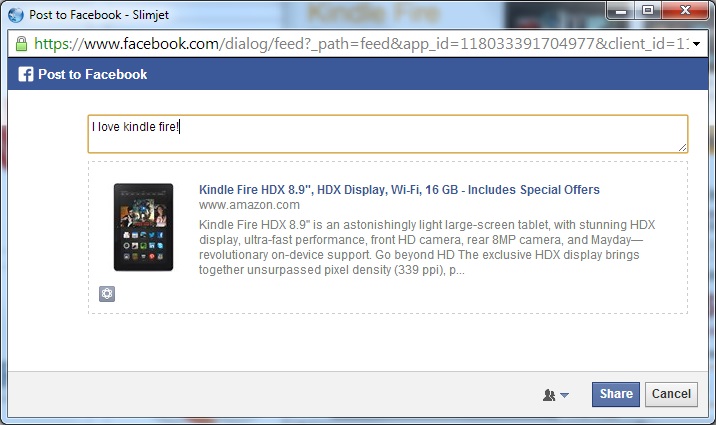 You can add some personal comments if necessary. After that, click the "Share" button to instantly post the link on your facebook wall.
If you would like to share a passage of text on the visited page, simply select the text with mouse first and then right click on the selected text. After that, select "Share on facebook" from the selected menu as shown below,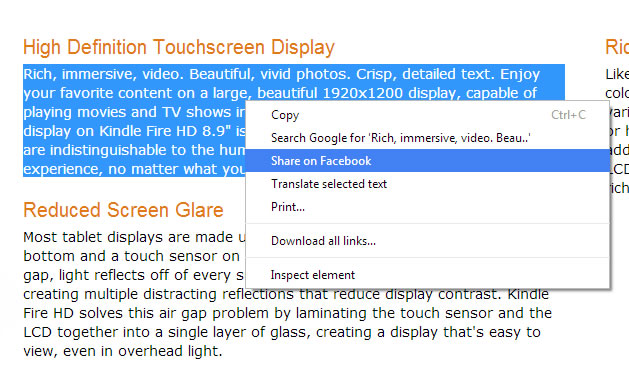 What's more, you can even share an image from the visited page on facebook. All you have to do is right click on the image and select "Share on Facebook" from the popup menu.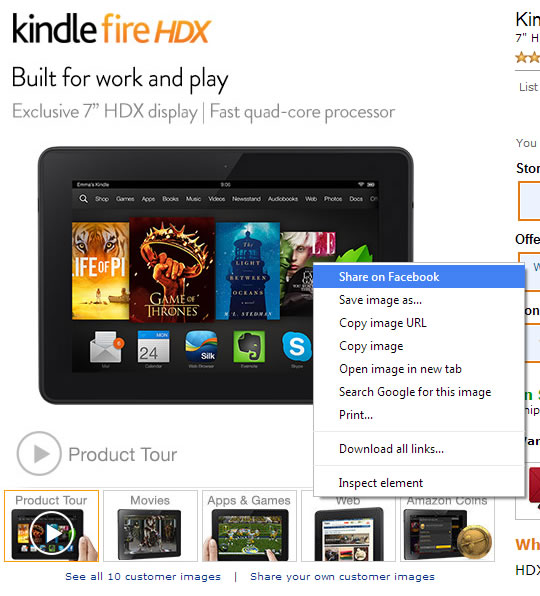 Add Comment
Comments
(4)
Topic
:
facebook-share.php
Mark
says...
How can I remove the right click option to share on Facebook? I end up going to Facebook when I inadvertently hit that and I can't stand Facebook. I moved to SlimJet to get rid of Google, now SlimJet forces me to Facebook?
15th November 2018 10:28pm
Ken Taylor
says...
Please remove the 'Share on Facebook' option when right clicking. I do not use Facebook. I do not like Facebook. Its presence annoys me.
28th March 2018 5:12am
name
says...
I absolutely love slimjet, but I can not tolerate the damn 'Share on facebook' option in the context menu anymore.If this is not removed or at least an option to disable is not provided in future releases, then I'm afraid I will have to discontinue using slimjet and return to chrome.In case anyone has the workaround to remove this facebook option from context menu, kindly share it.Thanks
4th February 2018 3:53pm
Weilan
says...
To everyone who wants to hide the annoying facebook button:Go to Setting and type "customize toolbar" in the search box, then click the button with the same name and remove the facebook button.
10th January 2018 2:18pm

RSS Alerts