Sharing on Facebook from Slimjet
With the Facebok integration support in Slimjet, sharing your online activities on facebook has been never easier. When you visit an interesting website and would like to share it with your friends on facebook, all you have to do is click on the Facebook button on the navigation toolbar. You will get a small popup window as shown below.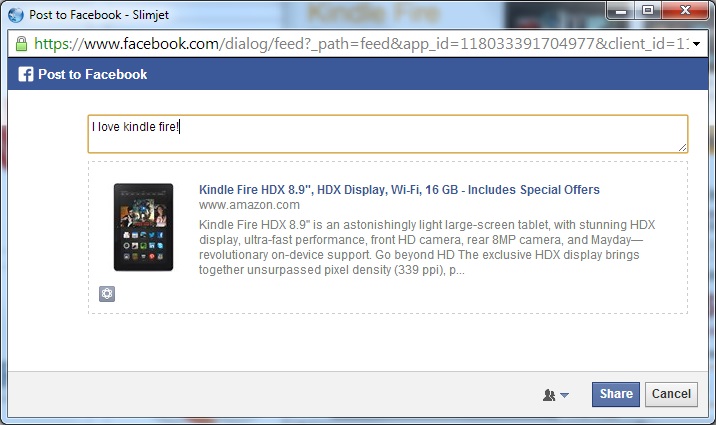 You can add some personal comments if necessary. After that, click the "Share" button to instantly post the link on your facebook wall.
If you would like to share a passage of text on the visited page, simply select the text with mouse first and then right click on the selected text. After that, select "Share on facebook" from the selected menu as shown below,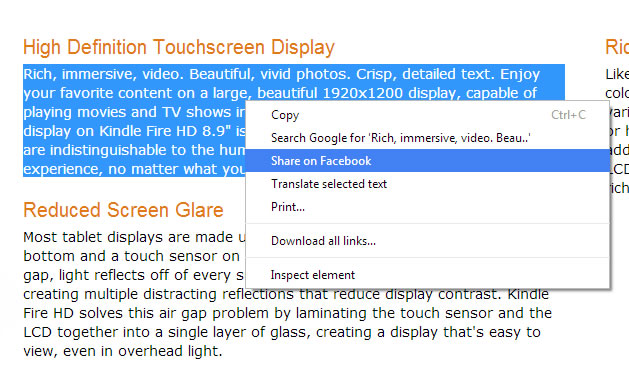 What's more, you can even share an image from the visited page on facebook. All you have to do is right click on the image and select "Share on Facebook" from the popup menu.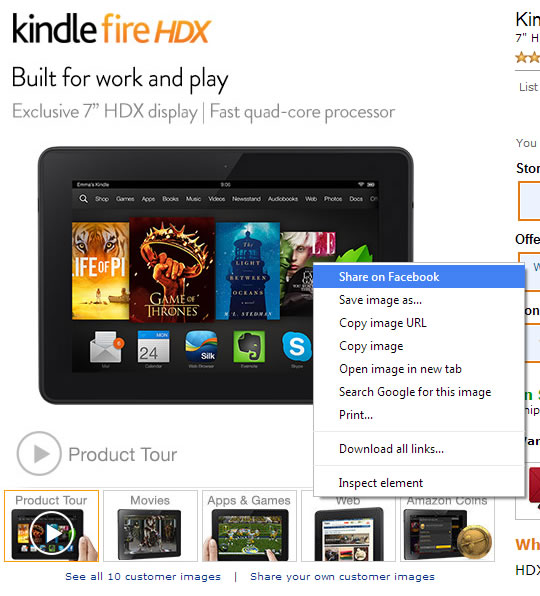 Add Comment
Comments
(3)
Topic
:
facebook-share.php
Johnny Don
says...
Please remove or add a possibility to customize right click options, share on facebook being above "open in a new tab" is extremely annoying and is the only reason why i keep quitting using your browser, only updating it to check if you finally removed the share on facebook option ... 2nd: why can't we fully customize the new empty tab, i want to have it dark themed, but there is a MUST minimum of 4 big white squared links, can't disable it, or change it's color :( Who
... Read More
14th July 2021 6:12am
Catweazel
says...
Please either move this menu option to somewhere less conspicuous and less prone to being selected, or better still kill it entirely. Its positioning above the 'Open image in new tab' is appallingly bad design. Not everyone is a facebook freak.
7th February 2021 4:05am
Eric
says...
Please remove this damned button from the top position of the drop-down menu. Every time we want to open a new tab you're tricking us into sharing something to facebook.
14th September 2020 9:55pm

RSS Alerts