Customize Toolbar
Unlike Chrome, the toolbar buttons available on the toolbar is fully customizable. To customize the toolbar, simply click the little triangle on the right end of the toolbar and select "Customize toolbar" from the popup menu as shown below,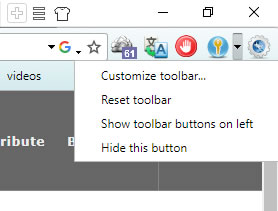 If you don't have the little triangle visible, you can customize the toolbar by selecting "Settings" from the browser menu to open the browser settings page. After that, scroll to the "Appearance" section and click the "Customize toolbar" button, as shown below,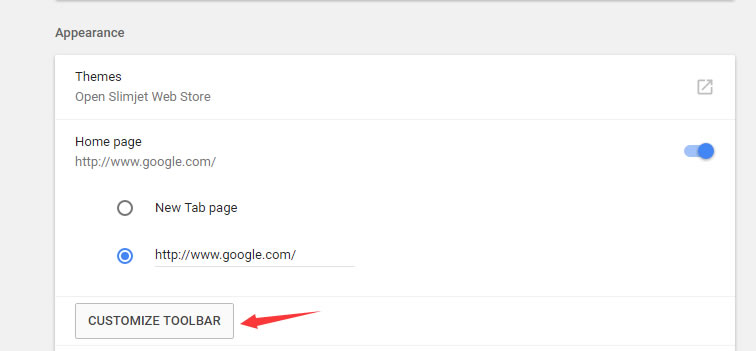 After that, you will see the following toolbar customization dialog,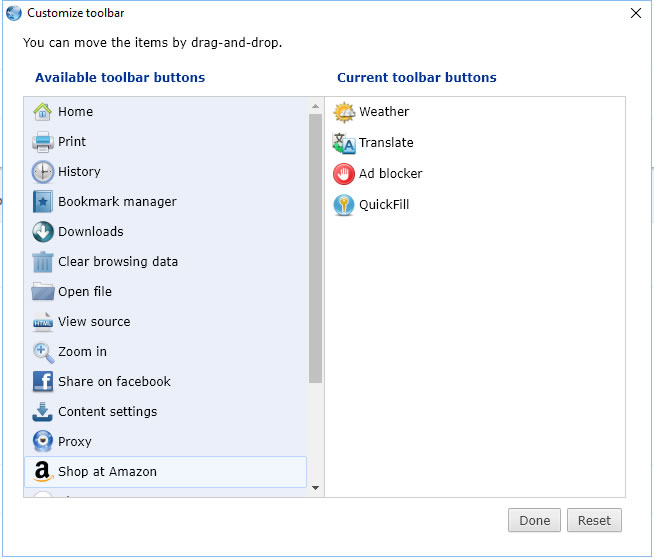 You can add buttons onto the toolbar by dragging buttons from left to right. You can remove buttons from the toolbar by dragging buttons from right to left. You can reorder the buttons by dragging them up and down on the right side.