Download Youtube Videos as mp4
MP4 video format has become very popular in recent years and users download videos in mp4 from Youtube daily. To download youtube videos as mp4 you may need a converter along side a youtube downloader.
With Slimjet Youtube downloader feature, you need nothing but a click of a button to download videos as MP4.
Download Youtube videos as mp4 with Slimjet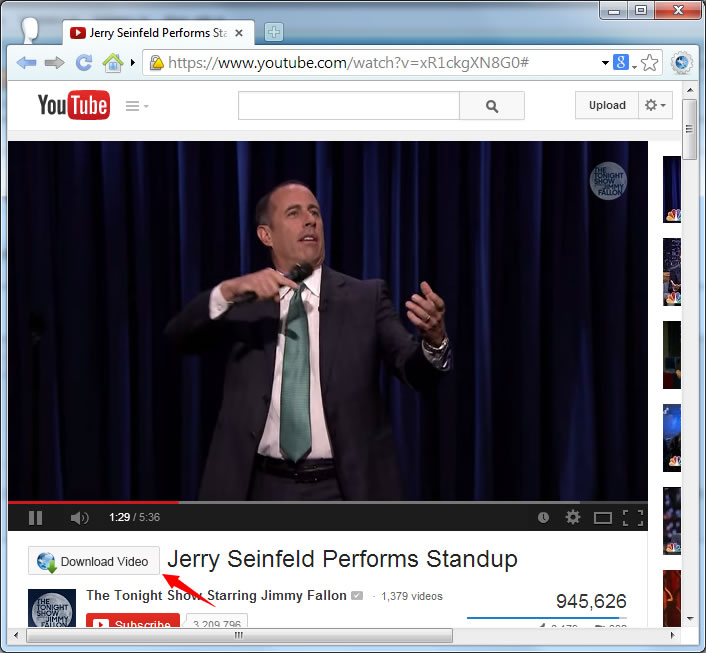 How to select and download Youtube videos in mp4 format
Open a youtube video
Click the "Download Video" button to download the video easily.
Select the mp4 format in the dialog box and download

Once you click the youtube video downloader button, a dialog box opens to let you choose mp4 video format as shown below. you can either choose HD video or lower quality video and save on to your hard disk.

So, whether you wish to keep mp4 videos in your computer or play on the go on your mobile, download youtube videos as mp4 easily and enjoy.

Download Slimjet Browser Today for Free!
Add Comment
Comments
(15)
Topic
:
download-youtube-videos-mp4.php
Kiss My Ass
says...
I Have The Corona virus
13th March 2020 6:26pm
read if u gay
says...
y are u reading this
16th December 2019 11:41am
billy anderson
says...
you belligerent fools this is terrible hmmm yes billy is way better than you you belligerent fools mmm yes indubitably .
9th December 2019 11:49am
maira
says...
nice app
11th November 2019 9:20am
mami
says...
lol yall wildn
8th November 2019 4:49pm
Just no
says...
No
8th November 2019 1:10pm
Not a Boomer
says...
Ok Boomer
6th November 2019 10:10am
billy anderson
says...
you belligerent fool.
9th December 2019 11:50am
Debby Ryan
says...
yash jain
4th November 2019 1:21pm
my ass smells cock and ball
says...
This website is made by godamn boomers!!!!
21st October 2019 7:47pm
yeetus feetus man
says...
yeet
20th October 2019 9:26pm
joe mama died of ligma
says...
joe mama died of mya mya balls
17th October 2019 9:11am
Obama
says...
Obama
3rd October 2019 1:49pm
Cheezybumcrack
says...
Why is it cheezy?
19th August 2019 10:48pm
Humongous Chungus
says...
WHy does this app look like it was made in 1999
10th August 2019 8:05pm

RSS Alerts