Dear dev Slim Jet !
with this address box, we don't need reopen tab button + history button + right click reopentab + dial + topsite anymore
type text many time, remember many button,
click one do more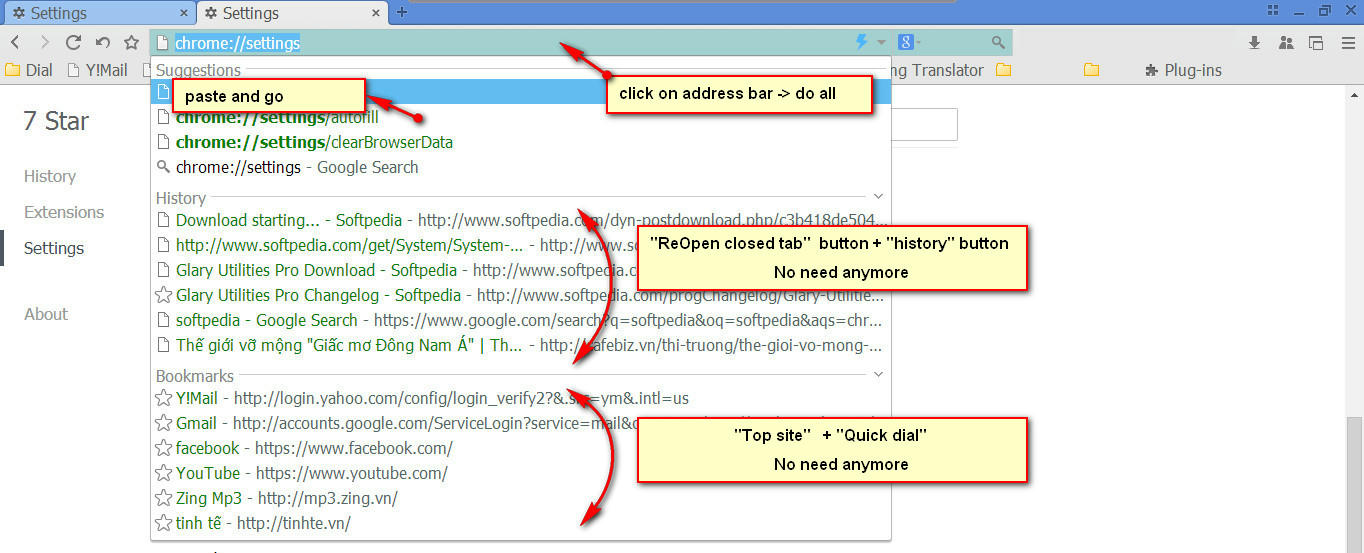 from 7start
I Hope you will consider to make it !
behavior trend .